My team loves sharing smiles! Each team member is always looking for opportunities to smile, or to bring a smile to another's face. They are kind, caring, skilled, and dedicated to providing the best orthodontic experience, from your initial consultation to finished, perfect smile!
Our assistants are all registered dental assistants, having completed orthodontic module training. They work diligently to straighten teeth and correct bites, shaping beautiful smiles and sharing laughter with our patient family.
Every member of the team loves celebrating successes, where it is a great before-and-after story or seeing a patient improve their oral hygiene. They are here to encourage, educate, and support you during your orthodontic journey — and we all look forward to celebrating the incredible new smile you will achieve!
~ Dr. Boutin
---
Diane
Office Manager (and Dr. Boutin's Spouse)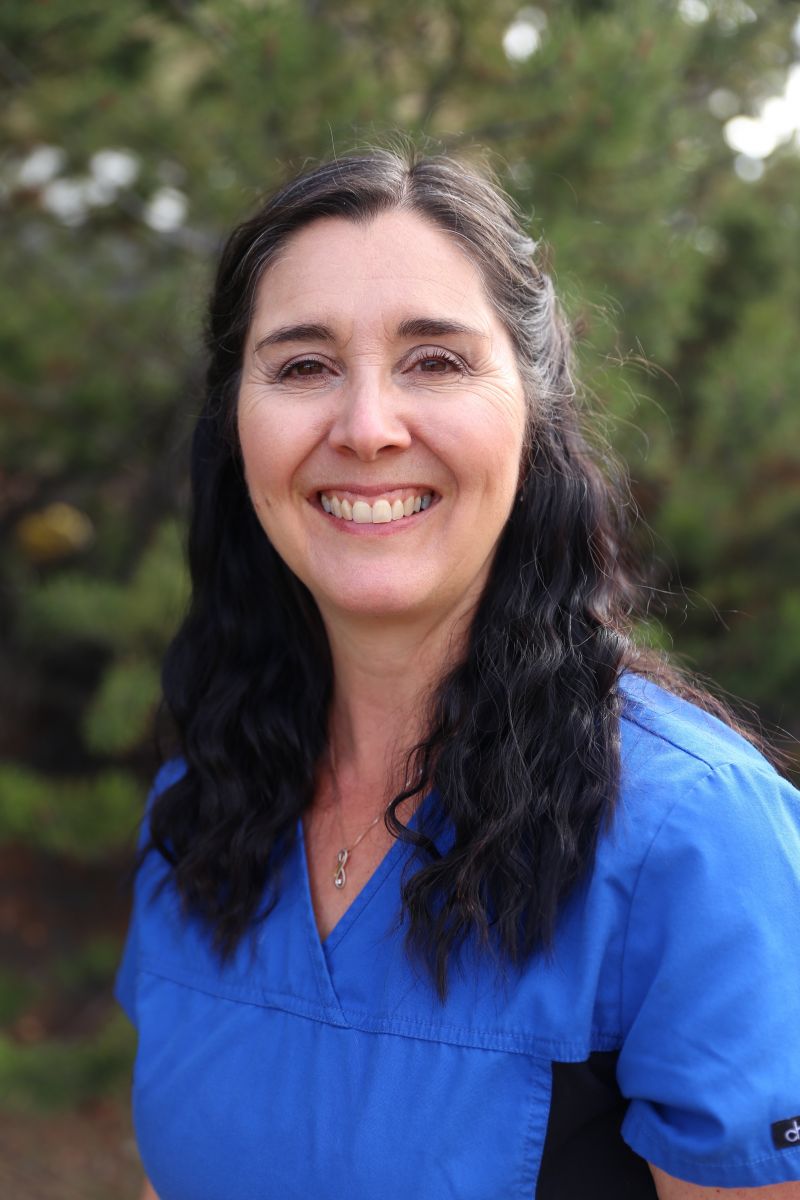 It is a pleasure to work with this incredible team: Each person is kind, gentle, and giving. They are devoted to each patient's orthodontic experience and strive to make treatment a wonderful, laughter-filled time!
As for the doctor, you might call me biased, but I have seen over the years the very thoughtful way he practices his craft. He is mindful to select only proven, conservative treatment advancements, and designs each patient's care around the individual. This means efficient and comfortable care, and incredible finished smiles.
I work in the background of the practice, to make sure everything is running smoothly. This allows the rest of the staff to focus on what's important: our patients and their families!
I have raised four children – three sons and one daughter — with Dr. Boutin. They are all adults, making their mark on the world, and we couldn't be more proud. We also have two fur babies: Kirby the cat and Zoey the dog.
I have always been very involved in the Francophone community, in Calgary and provincially, in many different capacities. Dr. Boutin and I have just joined a Francophone choir: it is out of our comfort zone but we're enjoying the challenge of using our brains in a very different way! I play badminton and love to scrapbook, too.
---
Reception
Brenda
Financial Coordinator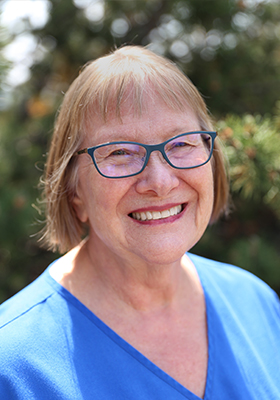 Besides helping to manage a great administrative team, my top priority is to help patients with their financial arrangements. I also help with all aspects of the front desk. I love the relationships we build with our patients! I have enjoyed watching many grow up, and it is thrilling when I get to see them back in the office with their own children!
Dr. Boutin is absolutely the BEST orthodontist! The beautiful smiles he creates are amazing! I love seeing the confidence their new smiles give to our patients! We have a great team where everyone is always willing to help one another out.
Away from work, I like to spend time with family and friends, do crossword puzzles, take pastry and cooking classes, participate in league bowling during the winter, and walk on Calgary's fantastic walking trails during the summer.
---
Chantelle
Scheduling Coordinator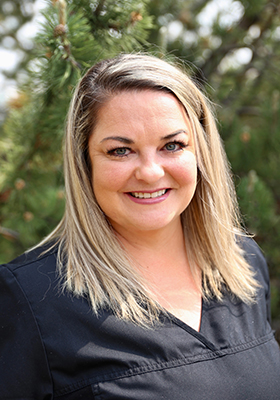 I began my career in dentistry in 2008, having completed a dental business assistant program in 2005. Here at Dr. Boutin's office, I work with patients to schedule appointments to fit conveniently into their busy lives.
I really enjoy interacting with everyone, especially the kids, and seeing their excitement during treatment. Our office is such a fun and appreciative environment—I look forward to coming here every day!
In my spare time, I like to camp, binge watch a good show, or do some gardening. My two wiener dogs love helping—they dig all the holes!
---
Orthodontic Assistants:
Donna
Registered Dental Assistant (Level II with orthodontic module) and Treatment Coordinator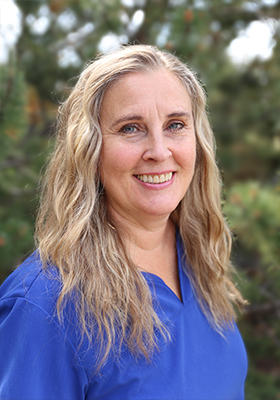 I am a jack-of-all-trades in our office and I love it! I find dental assisting very diverse in nature and it keeps me engaged throughout the day. I especially love seeing a patient get the smile of their dreams and how it lights up their face, and knowing how this will positively affect their life.
Dr. Boutin is a fantastic orthodontist to work for and with! He genuinely cares about the orthodontic outcome and experience for every single patient, as well as the happiness of his staff. Speaking of them, I really enjoy all my coworkers; we have a lot of fun every day and love to laugh a lot!
I am happily married to my husband of more than 30 years. We both enjoy camping in our trailer as many nights as humanly possible in our spring/summer/fall seasons. We also enjoy dirt biking on mountain trails taking in the beautiful scenery, and I've practiced yoga for 20 years!
---
Anna
Registered Dental Assistant (Level II with orthodontic module) & Treatment Coordinator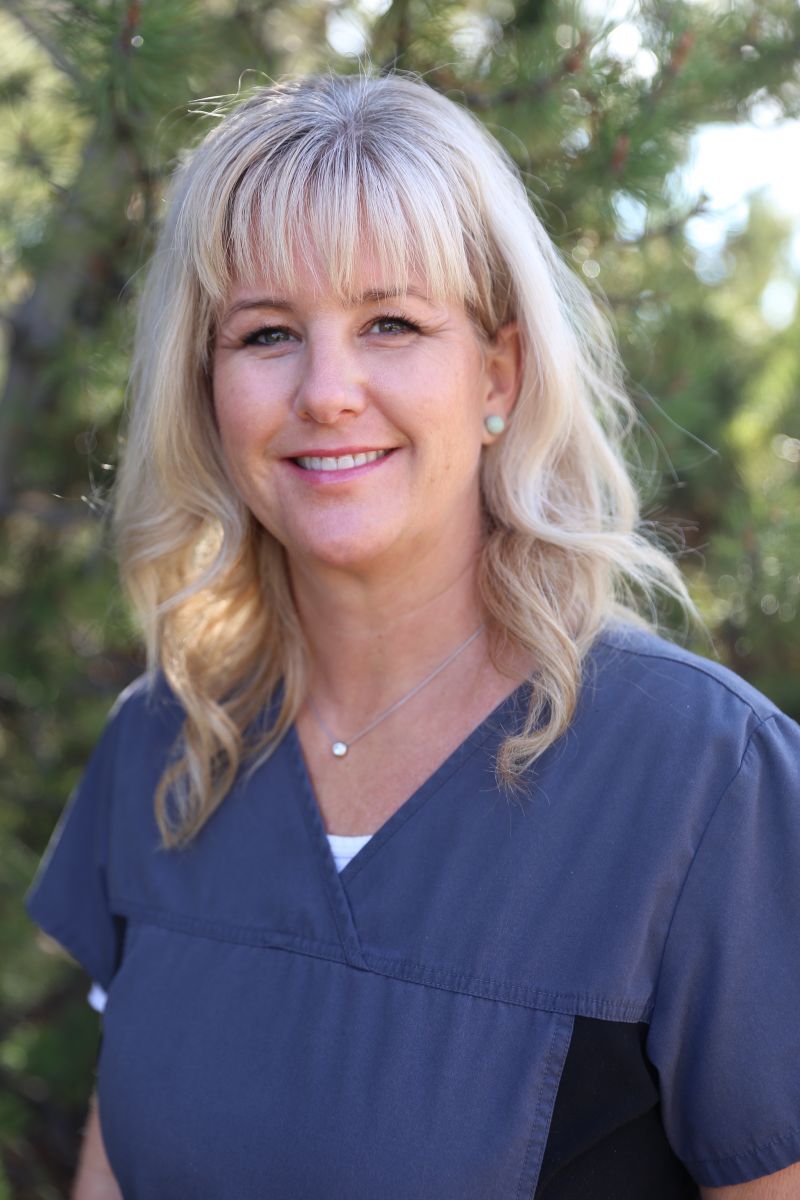 I have had the privilege of working with Dr. Boutin since 1997! As an orthodontic assistant, I assist Dr. Boutin and do treatment coordinating.
The best part of my job is seeing the beautiful smiles after treatment is finished and how excited our patients are! I also enjoy learning all about my patients' lives and the fun things they do.
I am a mom of two beautiful daughters who are now grown up and starting their own amazing lives! My life outside of the office is full of travel and enjoying family time.
---
Liz
Registered Dental Assistant (Level II with orthodontic module) & Professional Relations Coordinator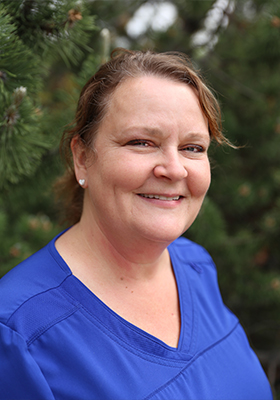 I love helping our patients achieve their BEST smile and creating a fun environment for everyone who comes here. In addition to assisting Dr. Boutin for all procedures, I also coordinate contests for patients and referring offices, and visit referring offices to help keep the line of communication open between our offices.
Dr. Boutin is great to work with, as he has a very calm manner and supports his staff completely. The office has a great TEAM vibe, in that everyone works together to keep the day flowing smoothly. We all strive to make everyone feel like family!
My husband and I are officially empty nesters! We have three grown boys who are now getting married and starting families of their own. We live active lives trying to get out to the mountains as often as we can for hiking, skiing, snowshoeing, camping, kayaking, and rock climbing. Somewhere between all that fun, we also love to renovate and flip our homes!
---
September
Registered Dental Assistant (Level II with orthodontic module) & Treatment Coordinator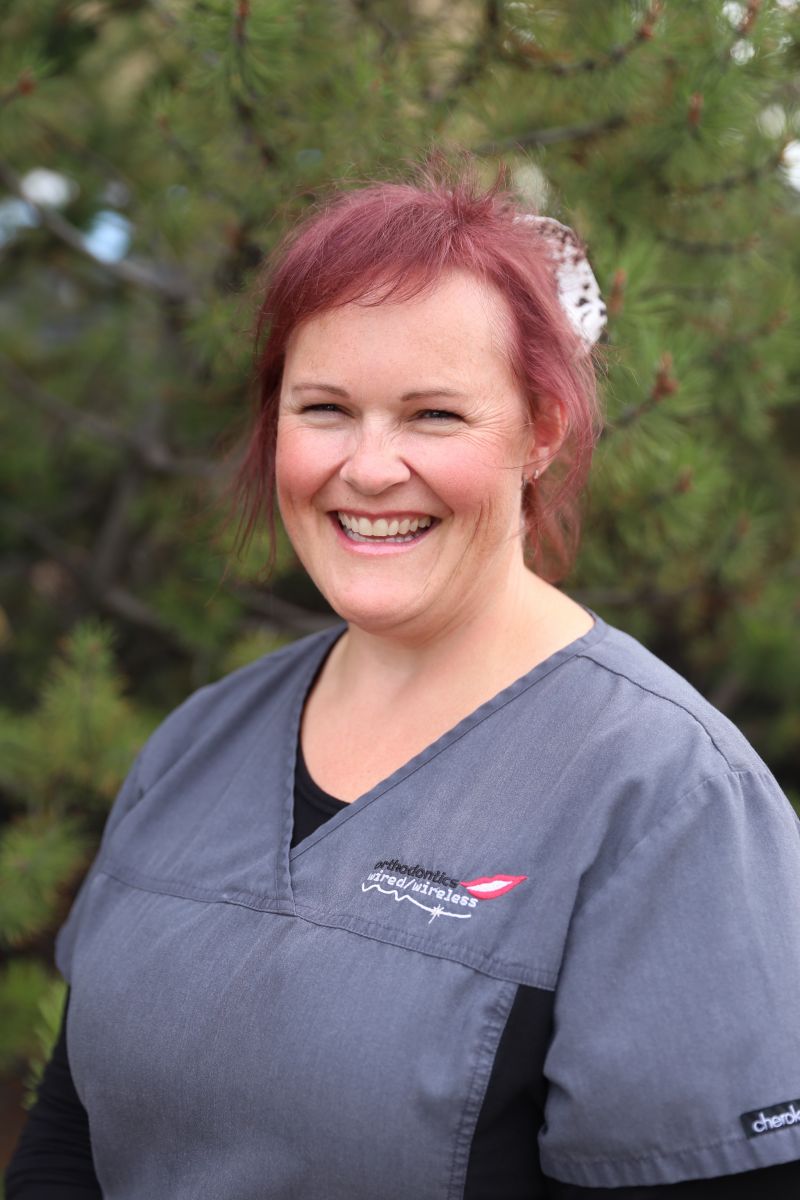 I've worked in the dental field for almost 20 years and have spent almost 15 of those right here! I meet with our new patients: helping to explain the treatment process and starting them on their journey to a new smile with us.
Dr. Boutin does the best work! He is professional, skilled, caring, and fun! He and Diane lead by example, both within the practice and in the community.
I love furry things! I have adopted many cats and dogs over the years! I love spending time in the mountains and used to live in Jasper, which is still my favorite place. I also like to read, paint, and draw whenever I'm not outside!
---
Joelle
Registered Dental Assistant (Level II with orthodontic module)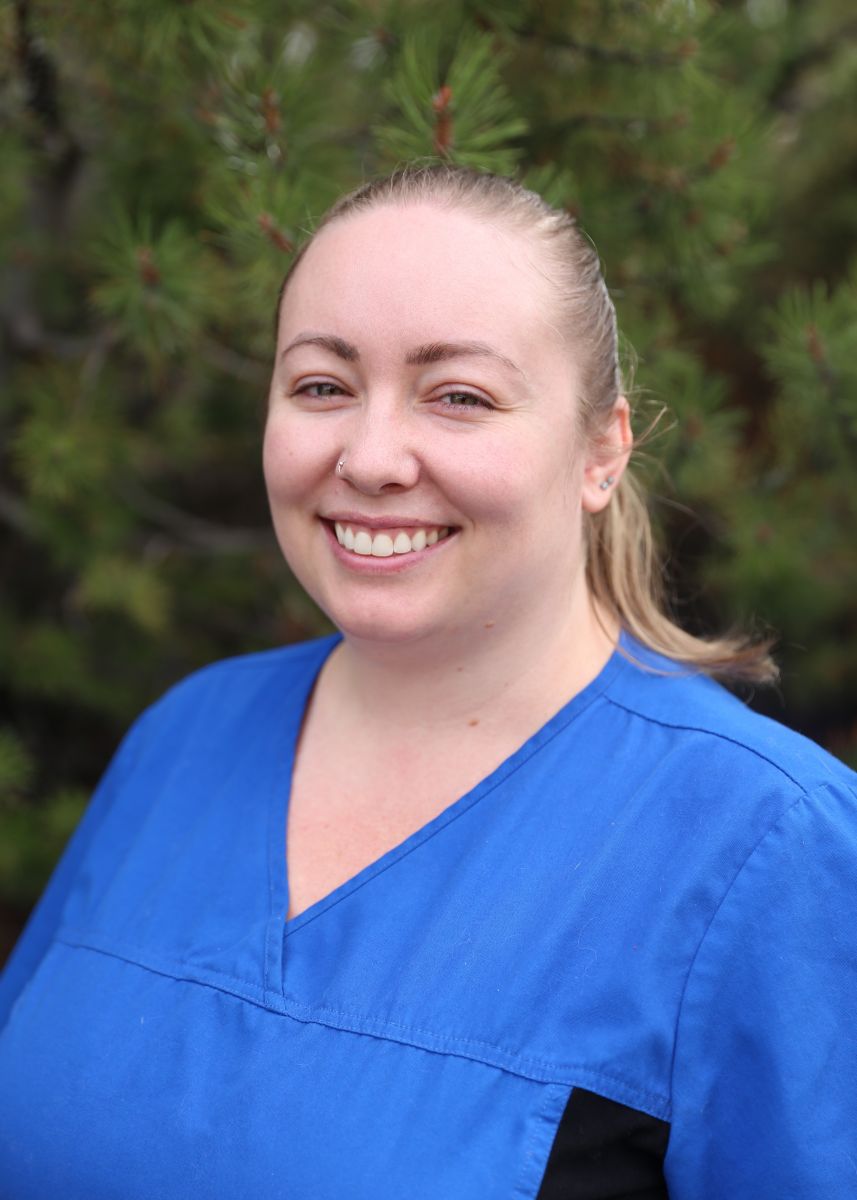 I've been a registered dental assistant since 2012 and have spent almost my entire career with Dr. Boutin and our team here. I enjoy making people laugh, so being able to make my team and our patients smile with my personality makes me feel great! The best part about working in orthodontics is seeing the confidence people gain after treatment. Watching a patient smile with pride makes my day!
I recently bought my first house with my boyfriend and together we are raising my daughter. We also have three cats — Leeroy, Ragnar, and Xena — and a Siberian husky named Sif. We obviously love animals and enjoy traveling as well.
---
Ashley
Registered Dental Assistant (Level II with orthodontic module)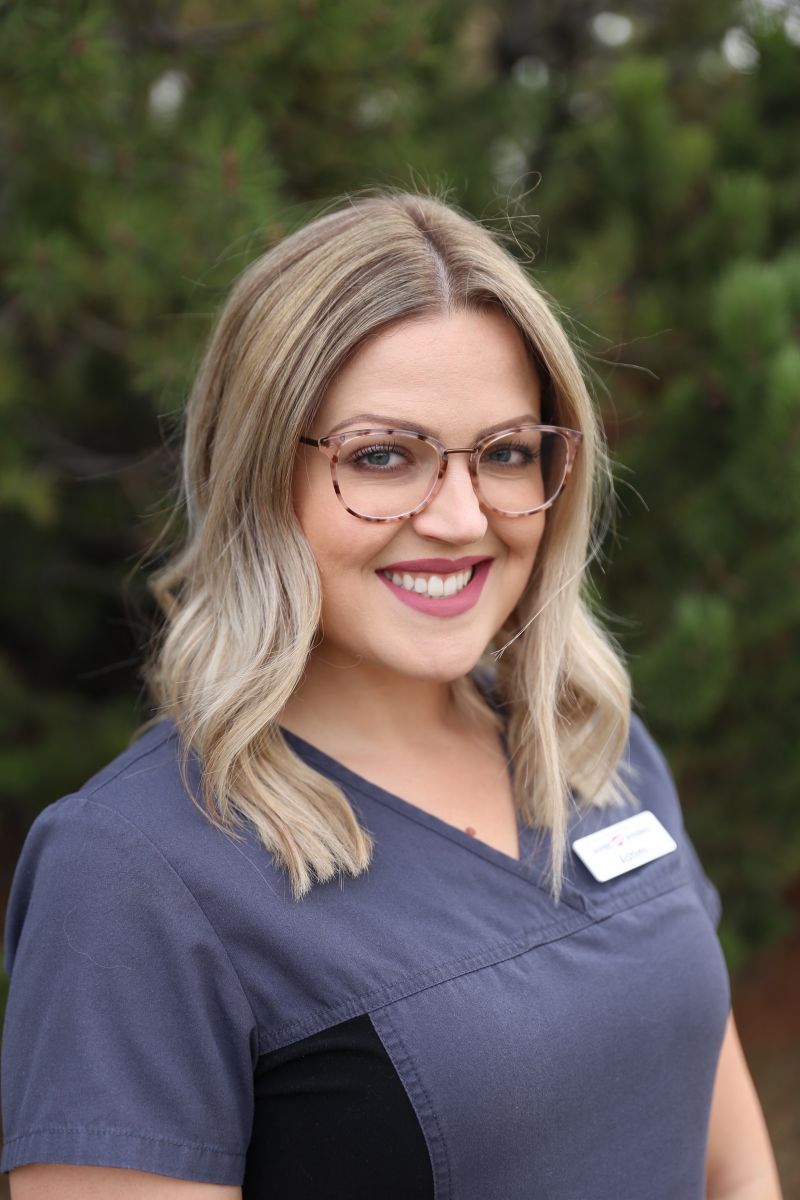 I love working with a skilled, respectful team. We all get along so well! We're dedicated to supporting each other so we provide the best experience for our patients. We make everyone feel welcome at our office. Dr. Boutin creates great smiles and our patients love showing them off!
I assist Dr. Boutin with regular adjustments, bonding, follow-up appointments, and much more. I enjoy working with our patients and building a rapport with each. Educating people about their oral health, and seeing those beautiful smiles after treatment is complete, keeps me energized and loving my profession.
I am a social butterfly outside the office. Balancing relationships with friends and family is important to me, but my favorite times are spent with my husband Sammy and our fur baby, Chewbacca. I love to cook and am constantly planning out the next dish I'm going to make. And, although I was born and raised in Calgary, you can often find me exploring the city, trying new restaurants, and strolling by the Bow River. I also love to travel and want to see the whole world.
---
Andrea
Registered Dental Assistant (Level II with orthodontic module)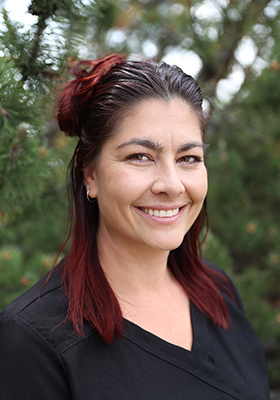 I studied dental assisting in Montreal in 2006 and have worked in orthodontics, general dentistry, oral surgery, and cosmetic dentistry. The best part of orthodontics in particular is getting to see patients' self-confidence start to come through as their smile gets better.
As a part of Dr. Boutin's team, I assist during procedures, place brackets, and generally make sure our patients are having a great time in our office. Dr. Boutin is a great orthodontist, so knowledgeable, and genuinely cares about his patients and staff members. The girls are a fun-loving, happy team and work like a well-oiled machine. I'm proud to be a part of this group!
I was born and raised on the south shore of Montreal and moved to Calgary in 2008. I have been married for eight years and have a two-year-old son. I'm also a huge dog lover!
---
Brandi
Registered Dental Assistant (Level II with orthodontic module)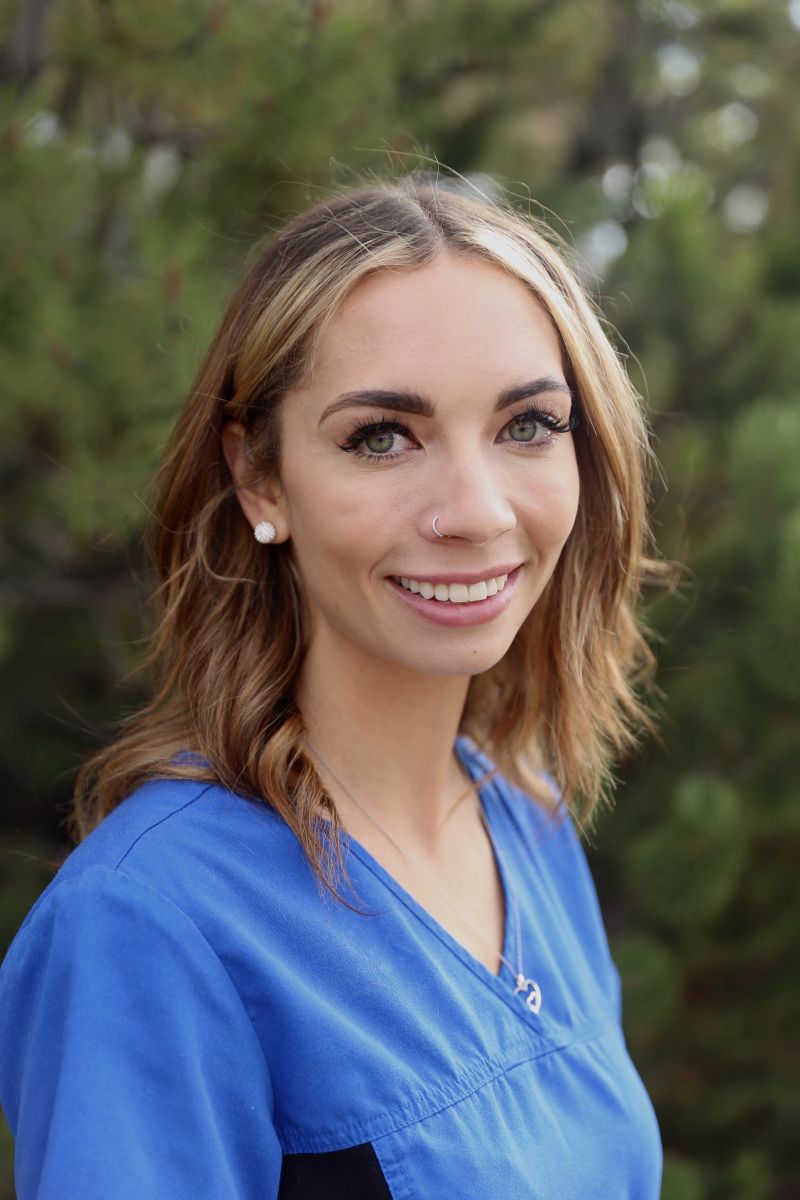 Since coming to work for Dr. Boutin in May 2020, I've come to love the fact that everyone in our office feels like a family. It's refreshing to love coming to work every day and to be part of such a positive, skilled, and professional team. As well as building healthy relationships with patients, I love laughing with everyone I work with, it makes my days so enjoyable!
As a registered orthodontic assistant, I get to work independently as well as alongside Dr. Boutin, placing brackets, changing wires for braces, helping with other orthodontic appliances, and best of all, helping patients get to feeling more confident about their smiles!
Outside of work, I enjoy spending time with family and friends, going on adventures, and hanging out at home with my husband Ryan and our dog Bear. We love to take road trips to go bungee jumping out in Whistler! We are both into sports, which I have always been a huge part of my life, and I love playing hockey in the winter and baseball in the summer!
---
Jean
Registered Dental Assistant (Level II with orthodontic module)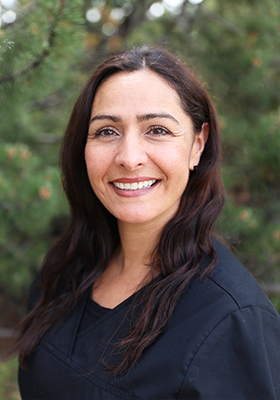 I have been working in the dental field for over 20 years, assisting in orthodontics since 2003. I love my job because I'm always learning something new, and each day is filled with smiles from our happy patients.
While educating patients about good dental health, I also get to be part of a great team! Not only does Dr. Boutin care about his patients with exceeding professionalism but he also has a great sense of humor. Although being new to the office, I love the energy that all my coworkers have and was welcomed with open arms.
In my spare time, I love spending time with my family. I enjoy the outdoors and am a car lover (particularly fast ones).
---
Brianne
Dental Assistant (with orthodontic module)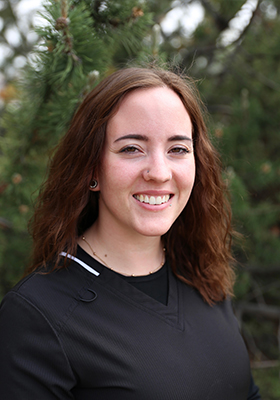 I completed dental assisting school in general dentistry and followed up with my orthodontic module in 2022. Shortly after, I joined Dr. Boutin's team! It's been a great experience so far, listening to his words of wisdom and working so well with everyone on our team.
There's something so special about helping people get a beautiful smile and watching their confidence skyrocket! I can't imagine anything better!
When I'm not at work, I love hanging out with my family and watching my four nieces grow up, as well as with my boyfriend and his son going boating or swimming. I love all animals and being outside!
---
Sterilization Technicians:
Joanne
Sterilization Technician and Ordering Manager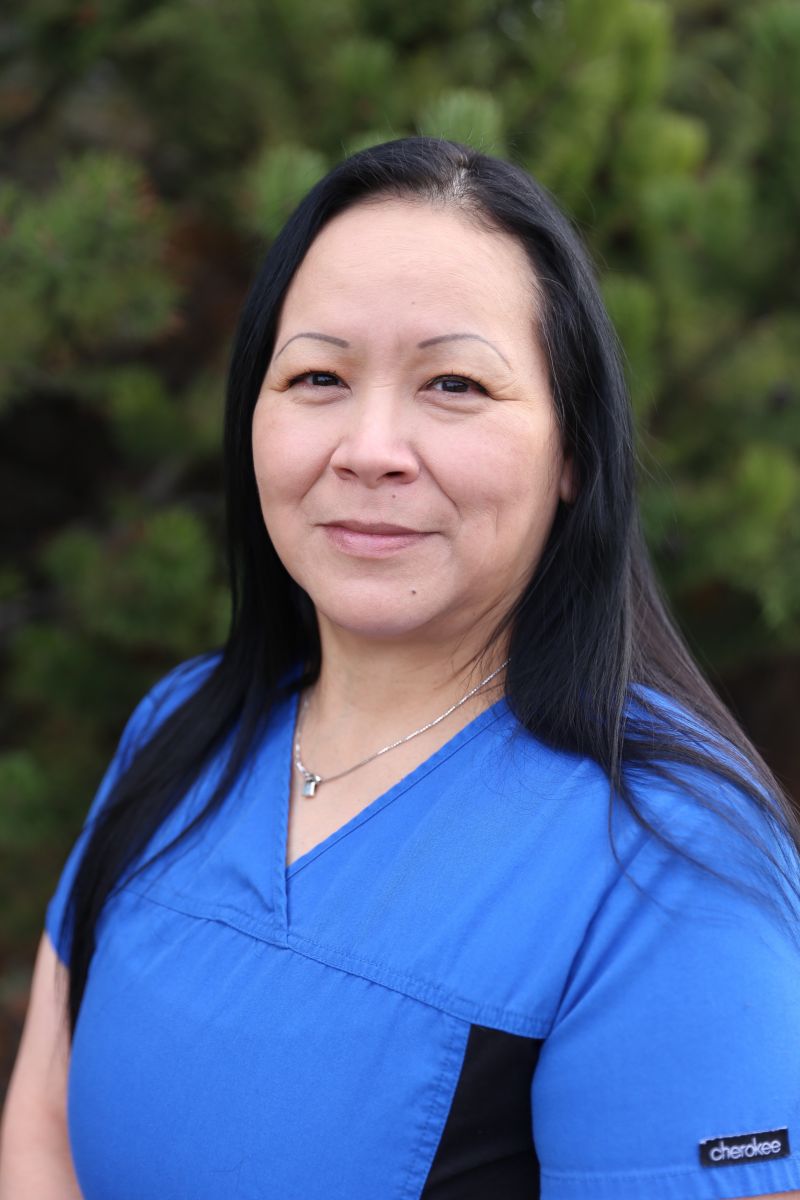 I like working with a diverse team and learning from them. Each team member is kind and patient, skilled, and really gives their all to our patients. While this is a fast-paced environment, we make sure we have time to chat with patients and keep them smiling during treatment!
I help with clinical sterilization and order all of the supplies for the office.
My leisure activities are focused on my well-being, my Aboriginal culture, and enjoying the beautiful city of Calgary. I am a mother of two daughters. My youngest had treatment from Dr. Boutin with amazing results! I recently went to Nigeria and married; I look forward to introducing my new husband, Chukwudi, to the team, once he arrives in Canada.
---
Jannell
Sterilization Processing Technician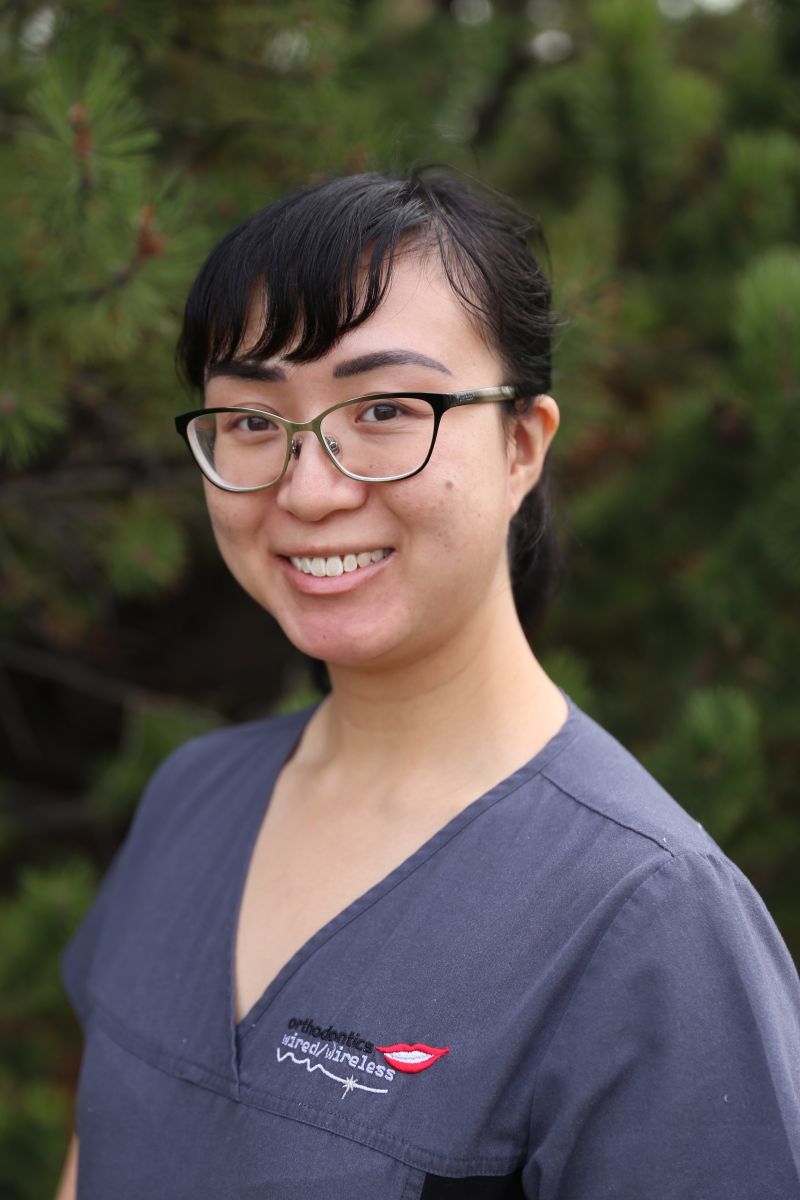 I attended SAIT to begin my profession as a sterilizing technician. When I graduated, I found an opportunity to work with Dr. Boutin and his team to help sterilize and provide clean medical tools to ensure safe patient care.
I get to work with a close-knit team of hardworking individuals who also know how to have fun! I really couldn't ask for more when it comes to my work family.
I really enjoy travelling and spending quality time with friends and family. I also really enjoy eating ... like, a lot. If I'm not enjoying tasty foods, you will most likely find me taking naps or watching non-scary movies!