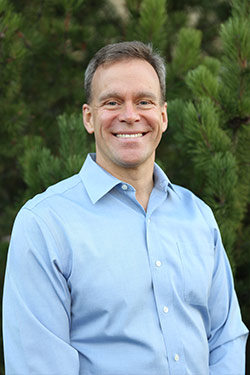 Your Calgary and Drumheller Orthodontist
I feel incredibly lucky to be able to meet, talk with, and help so many people on a daily basis. This profession has given me so much and I'm always eager to use the skills I have gained over the years to give back to all of my patients. At my practice, we want to see our patients smile!
I was born in Winnipeg, Manitoba, but grew up in Edmonton, Alberta. My only memories of Manitoba are deep snow and bitter cold. I attended the University of Alberta from 1980 to 1986 for my Bachelor of Science and my Doctor of Dental Surgery degrees. I practiced as a general family dentist for a few years and then, from 1989 to 1991, I went to the University of Toronto for my Diploma in the specialty of Orthodontics. The Alberta Dental Association and College recognizes these additional years of university training and has me registered as a specialist in Orthodontics.
I am also a Fellow of the Royal College of Dentists of Canada - taking and passing their specialty examinations is a requirement for orthodontists to be registered as specialists by the Alberta Dental Association and College.
My practice opened its doors in Calgary in 1992 and I've been serving the communities of Northwest Calgary ever since. I'm lucky enough to have assembled the great team I have working in my office wih me. They all support my orthodontic treatment philosophy and I trust them to skillfully perform orthodontic procedures, even on my own children.
When I'm not at the office, you will often times find me at Springbank Airport flying airplanes and helicopters with my pilot's license. For the past 18 years, I have lived in Northwest Calgary on an acreage with my lovely wife and my family. I do get tired of mowing grass, so I'm happy there is snow on the ground for half the year!
We've raised four children to adulthood and beyond, and although I don't really like to see them leave the house, I kind of wish our cat would just grow up, find a job, and get his own place to live. We also have a dog; she and I get along better than I do with the cat.
My wife and I also proudly support the Alberta Children's Hospital and the Louise Dean Centre with many of the initiatives they promote.
I remember the amazing feeling I had when I looked in a mirror and saw my teeth for the first time after orthodontic treatment. I still get that feeling every time I see my teeth in the mirror or in a picture and I want all my patients to feel that way too. We typically get to remove braces for a couple of our patients every day, so I get to experience the feeling vicariously with them over and over again. Those moments are the highlights of my day ! I look forward to sharing that moment with you too !
Please click here to schedule an appointment!